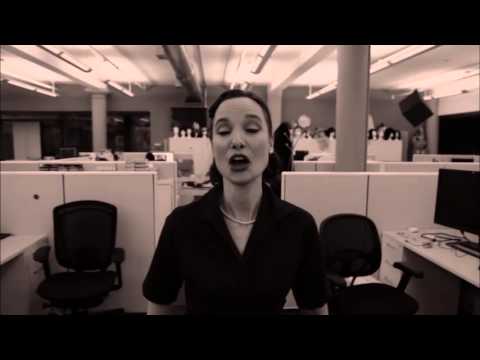 As National Breastfeeding Month is coming to a conclusion, our Kimberly Seals Allers encourages moms and dads to discuss the lighter and funny side of breastfeeding. We're proud to work with the creators of a new, humorous webisode, Double Leche , for our first #BreastfeedingGotJokes social media campaign. Watch the hilarious Double Leche Trailer on Youtube and join in on the conversation all day today on Twitter and Facebook beginning at noon! Tell @iamKSealsAllers and @Double_Leche  your funny #breastfeeding stories using the hashtags #Breastfeedingisfunny, #BreastfeedingGotJokes and #bfisfunny. Looking forward to hearing from you!
#Breastfeedingisfunny: Why Breastfeeding Makes Me Laugh
by Stephanie Faith Scott and Jennifer Weedon
When I became a mom, I couldn't believe all of the discussion around nursing. I had always anticipated a natural, simple, universal experience, the way humans had fed their young since the beginning of time. Yet, it made some people uncomfortable (myself sometimes included).  The momosphere was humming with blogs on the mommy nursing wars.
Double Leche  is the brainchild of me, Jennifer Weedon, and J. Sibley Law. We were all involved in the film business prior to becoming parents. We spoke about how the three of us all had one thing in common. After the birth of our children changed our lives, we found it more important than ever to keep our senses of humor. Parenting is the toughest job we will ever have and  the one with the most impact! In order to keep one's sanity in the midst of the hard work and discipline it takes to be a good parent, we must keep laughing. Double Leche  is our attempt at that.
Double Leche  is an official selection in the comedy category for the 8th Annual Independent Television and Film Festival, taking place September 26th – September 28th, 2013.  For more information, go to www.itvfest.com.  You can also watch the Double Leche trailer.
Why Breastfeeding Makes Me Laugh
1)There will always be a moment where some stranger, somewhere, will see your boob in an exposure accident.  It is better just to accept this fact. Ladies, someone out there is going to see it, just can't control when or where it will happen.  Buy a pretty nursing bra from 
Linda the Bra Lady
 and just deal with it.
2) Dad, father-in-law, step-dad, grandpa…..yeah, you get the picture.  Having to nurse in the presence of these dad types can be quite uncomfortable, especially if you have nowhere to excuse yourself.  Like that first time they visit you in the hospital after your birth.  Nowhere to run, nowhere to hide, and way too exhausted to think yourself out of that one while holding your newborn.
3) Got to love the required lactation rooms provided by your employer.  They certainly get creative.  Everything from tiny closets to a private room full of cubicles with pumping women with magazines and hand sanitizer for those larger organizations.  How about that unused office?  Always get a chuckle when "kiss-ass Charlie" just can't get that promotion and the bigger office.  Now he'll never get thatoffice.  Thank you 
Department of Labor
 (sorry, Charlie).
4) There is always a husband or significant other out there who wants to taste the breast milk.  Please just humor him.  Then take him to get some Breast Milk Ice Cream.
5) Breastfeeding causes jealousy.  I laugh at how different we all are and the incredible pressures we put on ourselves to be perfect mothers.  You may have it all planned out during your pregnancy exactly how your breastfeeding experience will go, and read tons of breastfeeding books.  However, for some of us, the reality of it is not as simple as the books say.  Life is unpredictable, and sometimes things can get in the way of your plans.  We're not always prepared for the unexpected.
Our web series, Double Leche , explores the funny and awkward moments of breast feeding.  Like us on Facebook at www.facebook.com/DoubleLeche and follow us on Twitter @Double_Leche.
Bios of the "Double Leche" team:
Jennifer Weedon Palazzo is a mom and SAG-AFTRA actress who has appeared in films The Height of the Sky, A Beautiful Mind, commercials for Coca-Cola and Old Spice, and theater Under Milk Wood. Jennifer blogs for ParentSavers.com and DigitalChickTV.com. She lives in Manhattan with her husband, actor and pianist Evan Palazzo of The Hot Sardines, and their son. She is the producer/writer of the web series, Double Leche andSlummy Mummy. Visit www.jenniferweedon.com or follow her on Twitter: @Slummy_Mummy
Stephanie Faith Scott is an actress, producer, grants administrator extraordinaire, and mother.  She is the star and creator of the web series, The Retributioners, and was one of the very early creators of web programming starting in 2007.  She also co-produced the short film That's What She Told Me, which was an official selection in several film festivals.  As an actress, she been in such films as The Video Guys, S&M Queen for a Day, and Plus.  She lives in Manhattan with her husband and two-year old son. You can follow her on Twitter at @retributioners.
Valisa Tate was born in Kalamazoo, MI where she studied the arts and excelled in sports. While attending Michigan State University, she earned a B.A. in Advertising and began modeling. She continued her studies with an emphasis in Art Direction and Graphic Design at Portfolio Center in Atlanta. Shortly after graduating,Valisa moved to New York City towork as an Art Director. After a long spell of creating ads, she decided she wanted to be in them. She broadened her career and currently works as an Art Director, Model, Actress and Stunt Woman… a quadruple threat of sorts. Valisalives in Brooklyn with her husband and is the mother of two girls which is the hardest job of all. To learn more about Valisa, visit: www.valisatate.com or www.valisatatedesign.com/.
J. Sibley Law, Founder and CEO of Saxon Mills, is the creator of a twenty online television series ranging from cooking shows to animation series to political spoofs to comedy series. One of the first YouTube Partners (ever), he is extraordinarily prolific in both his creative and business ventures. An Official Honoree of the Webby Awards, he regularly creates commercials for broadcast. Additionally, he co-founded the NYC Web Series Writers Group for the International Academy of Web Television (IAWTV).  He is a co-founder of the Stratford Shakespeare Festival (CT) and was its executive producer from 2005-2010. Follow J. Sibley on Twitter at @moonbath.