Venezuela Promotes Breastfeeding Over Baby Food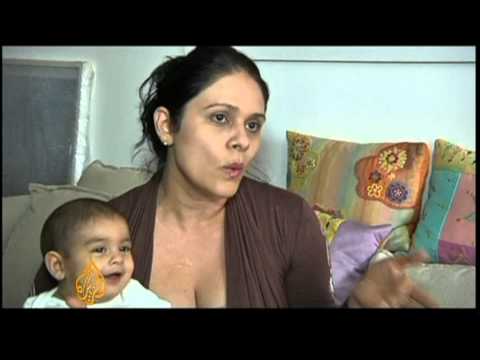 Venezuela Promotes Breastfeeding Over Baby Food,
Corporate Media Spins Out of Control
Venezuela's national assembly is debating a reform to its breastfeeding law, which could see baby food companies like Nestle fined in certain situations. The corporate media have reacted hysterically to the law, claiming that President Nicolas Maduro is "taking bottles from babies' mouths".
Though breastfeeding is widely promoted by the Venezuelan government, and public breastfeeding is relatively de-stigmatized, a study by Venezuela's National Nutrition Institute (INN) between 2006 and 2008 showed that only 55% of mothers exclusively breastfed when their baby was born, going down to 20% when their baby was three months old, and 11% by six months.
The percentages have probably increased since then, with broad educational campaigns in public schools and health centers, and actions such as mass public breastfeeding in plazas, organized by the INN.
However, the low figures reflect the low confidence some mothers have in their ability to breastfeed, as well as the power of multinational infant formula companies in health centers. It is common practice to give infant formula to babies from the moment they are born, without the consent of parents, according to LactArte, a pro-breastfeeding collective in Venezuela. Companies give gifts and other promotions to health workers and health centers in order to create alliances with them, and give free samples of the products to new mothers, thereby creating dependent consumers of new born babies, or at least discouraging exclusive breast feeding.
What the law actually says
In 2007 Venezuela's national assembly passed the Law of Protection, Promotion, and Support for Breastfeeding. The law regulates the way baby formula and baby food companies advertise and label their products, and how they interact with hospitals and clinics. However, the companies have been ignoring the law, as it doesn't specify penalties. The reform to the law currently being discussed is looking at penalties of US $600 – $50,000, and also training for health professionals. Once the reform is passed in first discussion by the assembly, it will be subject to "street parliament" – discussion by collectives and Venezuelan citizens, to then be passed by the national assembly in second discussion.
The 2007 law argues that breastfeeding provides babies with "all the necessary nutrients" in their first six months, as well as "protecting them and immunizing them from illness and contributing to the development of their breathing and gastrointestinal capacity". It states "mothers have the right to breastfeed their children, with the support and collaboration of the fathers… [who] should provide all the support necessary so that mothers can provide this human right… The state, with participation from organized communities, will promote, protect, and support exclusive breastfeeding…of children under six months of age and breastfeeding with complementary food … until the age of two".
Concretely under the law, health workers and health centers must help mothers start breastfeeding within the first half hour of birth, and guarantee that the newborn is always near the mother after birth, except in exceptional medical situations. They should also educate mothers, fathers, and the family on the issue, and abstain from providing babies under the age of 6 months with food other than breast milk, except when there is a specific medical need. Health centers must create human milk "banks."
Breastfeeding rights in Venezuela
Last year, with the passing of the new labor law, women's breastfeeding rights were further expanded. Post-natal leave was extended to six months, and articles 344-352 state that mothers have the right to two half hour breaks per day to breastfeed. If there is no breastfeeding room provided by the work place, that is extended to two 90-minute breaks, and all employers of more than 20 workers must maintain a nursery center with a breastfeeding area.
Special thanks to Tamara Pearson of  Venezuelanalysis for providing us with this information.